Living paycheck to paycheck or the inconsistent cash flow working for yourself as an entrepreneur, freelancer or an independent contractor can be incredibly stressful when it comes to having a steady income to live off of. Let alone be able to save money, pay down debt, etc.
Do you dream about being able to dig yourself out of a financial hole or save money without having to work yourself to the bone to make ends meet?
I know for me, trying to pay my bills plus pay down increasing debt and even try to save even the smallest amount of money for an emergency on my sporadic income kept me up most nights. My mind was constantly grinding on ways to make it all work.
I was expending a lot of energy worrying, on top of my already busy schedule running a full-time business and household on my own. And forget carving out time to take a break or have some fun ;(
Not enough time, not enough money.
Something had to give, this cycle of feast or famine as a solopreneur was just unsustainable. There had to be a way to work smarter instead of harder because I sure wasn't getting any younger and had reached my breaking point!
Once I took a good look at what I could do to make my existing irregular income stream work for me, instead of carving out more hours of the day to take on more clients or another job, I was FINALLY able to turn it all around.
Couldn't you use some extra money without having to break your back or lose sleep to get it?
Not only did I NOT have to take on more work than had time for to make ends meet, I was able to find work life balance as well as start saving money that I once thought impossible given my all over the place income streams.
That's why I created my 4 week
Master Money Makeover course
to show people just like me how I was able to go from zero to hero in a short time with simple techniques that will transform your relationship with money for only
$97
$27
!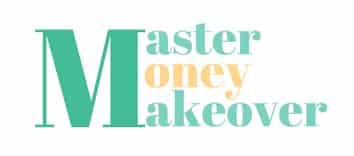 Learn how to save money no matter how much you make and how frequent/infrequently it comes in so you can:
Get out of debt
Save an emergency cushion
Save for a house
Save for travel
Save to start or invest in a business
Save for retirement
Discover EXACTLY how I did this, was able to get out of debt, save enough money to have a comfortable cushion, re-invest in my business, travel and more! 
Set your money up to work smarter instead of harder and be on your way to financial independence!
It's time to start living the life you want and have the money to do it.
It's a great first step toward financial freedom because you are already doing all of these things and can be making money now, building a cushion with no extra effort.
P.S. Like and Share with any other people you know who could use a little extra cushion for life's ups and downs and if you love the course, be sure to contact me to become an affiliate to help others save money and achieve their goals while making a little extra scratch for your piggy bank!