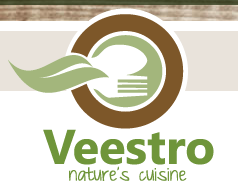 Eating healthy while traveling can be a challenge. For business travelers as well as families and general vacationers, dining out can not only drain the wallet, it can be downright bad for you. Convenience food is the norm when eating on the go for its time savings and affordability.
Veestro has joined forces with Carolyn Scott-Hamilton, aka The Healthy Voyager, to offer Healthy Voyager Travel meal plans and packages designed specifically for travelers. With healthy, plant based juices, soups, entrees, sides and desserts available for delivery directly to hotels and vacation rentals, the convenience and budget factor of eating while traveling is taken care of with a click of the mouse at Veestro.com. Just defrost, heat and eat! And for those without a refrigerator or freezer, Veestro has custom coolers that once empty, fold up in your luggage to save space. They can also be used for future food and snack storage during travel.
Carolyn is a well-respected figure in the health and green living and travel world, having authored a best-selling cookbook, hosted a popular travel and lifestyle web show and graced national shows with her fun, healthy living and travel tips, recipes and overall expertise. Specializing in vegan and special diet travel, Scott-Hamilton has helped choose meal plans that are not only Healthy Voyager Approved but also the perfect fit for business travelers, families and even individual vacationers.
Ordering the meal plan is simple and fun and will be waiting at your hotel, office or rental when you arrive at your destination. Healthy, delicious plant based meals and snacks that are quick, easy and affordable for all sorts of travelers across the country.
About Veestro
Veestro.com makes delicious, chef inspired, plant-based meals delivered straight to your home or office, anywhere in the US. A healthy alternative on those days when you're too busy or too tired to cook a healthy, well-balanced meal, Veestro takes the guesswork out of mealtime, no matter where you are. Just defrost, heat and enjoy!
Veestro is committed to making healthy, balanced, plant-based meals using the best organic, non-gmo ingredients in the market. Aiming to make your life easier by providing a healthy alternative at an affordable price, eating well on a budget of both time and money, has never been simpler or tastier.
Veestro.com is a movement that proves you don't have to sacrifice taste and convenience for health-conscious, nutritious food.