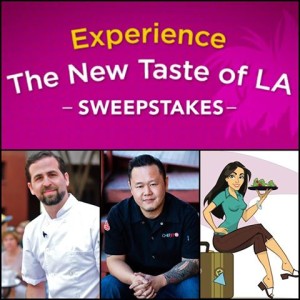 Gardein launches their newest "Swept of your Meat" Sweepstakes and includes a tour of Los Angeles with The Healthy Voyager, Carolyn Scott-Hamilton, as part of the grand prize!
A culinary trip for two to Los Angeles withtwo-night hotel accommodation and experience the taste of the town withworld-class chefs!
While there you'll enjoy a delicious tour of the gardein Tasting Kitchen and have lunch with Chef Jet Tila. You will also be a special dinner guest of New York Times best-selling author and Chef Tal Ronnen at his restaurant Crossroads Kitchen. Then take a culinary tour through LA with Carolyn Scott-Hamilton – author of The Healthy Voyager's Global Kitchen. Grand prize winner also gets a year's supply of gardein. Get swept off your meat.
First Prize:
A month's supply of gardein will be awarded to four lucky contestants.
Sweepstakes Start:May 22, 2013 12:00
Sweepstakes End:June 28, 2013 23:59
Good luck!